Securing you the perfect loan with professional financing options tailored to your goals
Experience the DDP Property excellence
As a Buyer's Agency, DDP Property works closely with you to assess your unique needs and goals – whether it's a new mortgage loan or refinancing services.

With a over a decade of experience, DDP Property has helped thousands of Australians achieve their property and financial goals through reliable end-to-end property strategies.

We use our unique DDP Property strategies, perfected and adapted throughout the years to ensure you have access to a reliable guide through the entire investment property financing process. 

Welcome to our bespoke DDP Property Finance and Mortgage Broking service, where we help you find the right loan so you can secure the right property, at the right time and price.
What is Finance & Mortgage Brokerage?
At DDP Property, we have a highly skilled finance team who go above in beyond in making the financing process of your new home or investment property as easy as possible.

We do all the leg work and research all the rates, flexibility, early exit costs, refinancing options and all other fees – so you don't have to.

With DDP Property's extensive real estate network and commitment to understanding your unique goals, you'll have a dedicated Melbourne, Brisbane, Perth or Sydney finance mortgage broker who will advocate for you through and through.

More than just a finance provider, our team is a reliable partner who will empower you with smart property financing strategies and peace of mind from start to finish and beyond.
How can DDP Property can help you?
If you're looking to buy a new home or refinance your home loan, you've come to the right place.

We take all the headache, guesswork and stress out of the mortgage process by comparing all available lending options for you – until we find the one that best suits your unique property goals.

You can trust us to provide financing advice and solutions that will fit your overall property strategy.

Our team at DDP Property will take care of the entire property financing process (and beyond), so you can save time finding the right property without dealing with endless agents or frustrations.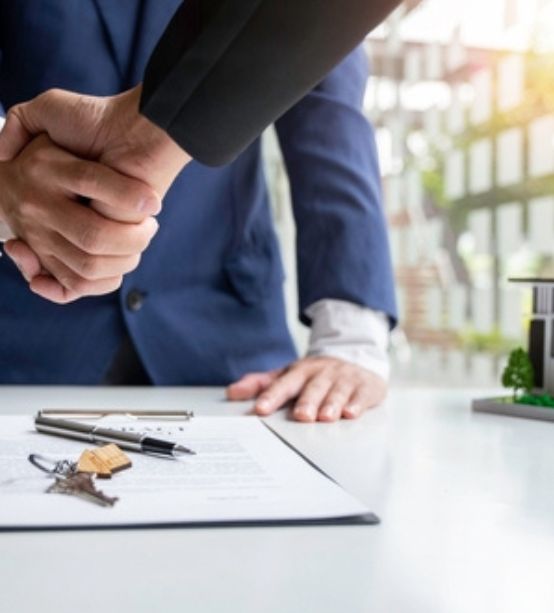 DDP Property Finance & Mortgage Brokers in Action
Why work with a DDP Property Finance Broker?
Unlike other average Australian Mortgage Brokers, your DDP Property brokers understand that most clients don't know what they don't know in terms of financing a property or building a property investment portfolio.

That is why we offer a holistic approach – all for your benefit. 

Our top priority is to provide you with expert advice and ensure you have the right guidance throughout the whole financing process. DDP Property's ultimate priority and responsibility is to you as the buyer – our client.
DDP Property goes beyond a typical Property Advisor
Save considerable amounts of time, money and stress.
Our in-house team of specialists can take care of the entire process.
From finding the right property to a new build and even property management.
We eliminate uncertainty and help you obtain the right financing option for your circumstances.  
We find the right first home, forever home or investment property for you.
We organise building, pest and other inspections and checks.
Giving you access to exclusive opportunities and off-market properties.
We create a plan and then follow it to grow your property portfolio.
Don't waste another moment of your day dealing with endless contractors.
Stop spending every moment of your spare time searching for properties.
You approve what we do every step of the way, so you have control without the effort.
Why choose DDP Property as your Finance Brokers?
Finding the right property loan or refinancing option is a complex and stressful process. So, it is important for every individual who is planning on investing in property to have a knowledgeable, experienced and expert team who will work alongside them to achieve great results.

Your Finance Brokers at DDP Property will take care of the entire property financing process, so you can save time finding the right loan for your dream property without dealing with endless brokers and agents.

Our wide range of services makes your entire journey easier. You can trust that we will handle the most difficult tasks while making sure you are always well-informed about the process.
Our powerful DDP property process
To formulate a property strategy and provide expertise know-how and knowledge, using combined experience and industry contacts.
Dedicated to researching, inspecting, locating & negotiating properties in accordance with our robust DDP process & criteria.
Obtaining finance with our established financial partners, securing finance best suited to your financial circumstances, ensuring favourable finance terms.
Liaising with lawyers, builders, property management and leasing your property.
Our powerful property purchasing process
Many property investors take the risk of investing money in the wrong home because they overlook many important stages of the property buying journey. 
To supercharge your real estate success, DDP's property buying process includes:
What our clients say about DDP Buyers Agents
Experience the professional finance and mortgage brokerage that we offer at DDP Property
 DDP's expert team is always ready to assist you with your needs.  
Contact us today so we can help you to learn more about our finance and mortgage brokerage solutions.